News
All news
Charity coloring – 25% goes to the charity fund!
In the cooperation with the Sergiy Horovyi Charity Foundation, we have created a charity coloring! It is a huge coloring with visual examples of all activities of the Foundation – from Kotohata to inclusive swimming. You are enjoying the anti-stress activity thus helping each object on the coloring, as part of the profit goes for the development of the Foundation.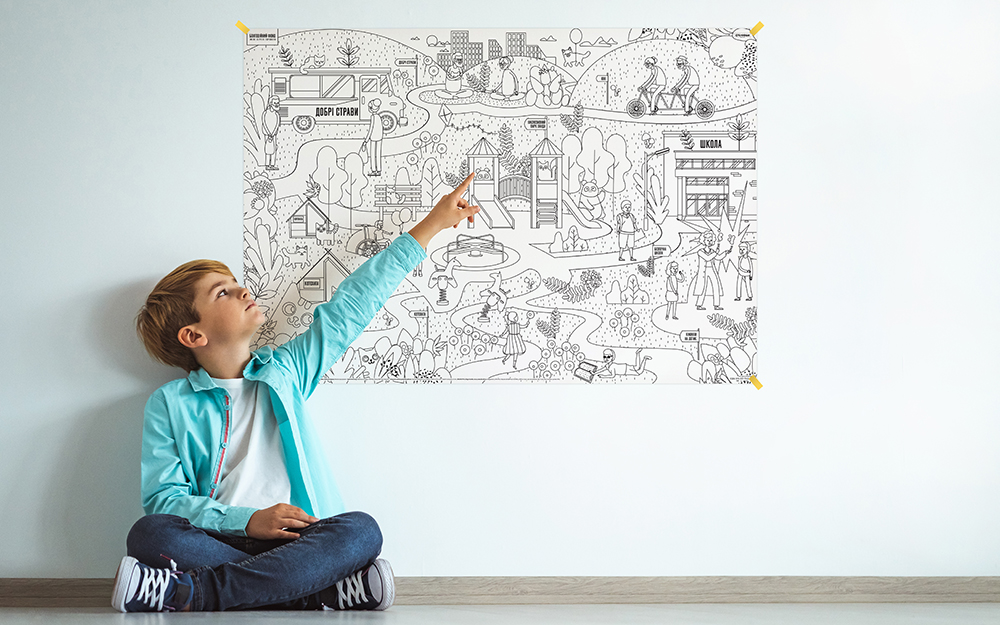 Look for O'Kroshka colorings at points of sales. Take pencils or markers and get to business. There are no rules except one – paint Kotohata in yellow!